16th & Valencia Vision Zero Vigil
No More Pedestrian Deaths.
On Friday, the community came out to 16th and Valencia to hold space, mourn the death of Wan Mei Tan and demand long-overdue street safety improvements in the Mission that prioritize people over speeding cars. Everyone agrees: No More Pedestrian Deaths.
Since 2005, 66 people have been injured, 2 killed, and countless more have had close calls at 16th St. & Valencia. Both streets are dangerous for pedestrians, transit riders, bikers, and as we saw this weekend, even drivers.
It's not even that hard for the city to make these dangerous intersections safer. All they need is some concrete (or, sigh, plastic) and paint and the intersection can be much slower & safer. We know because we did it.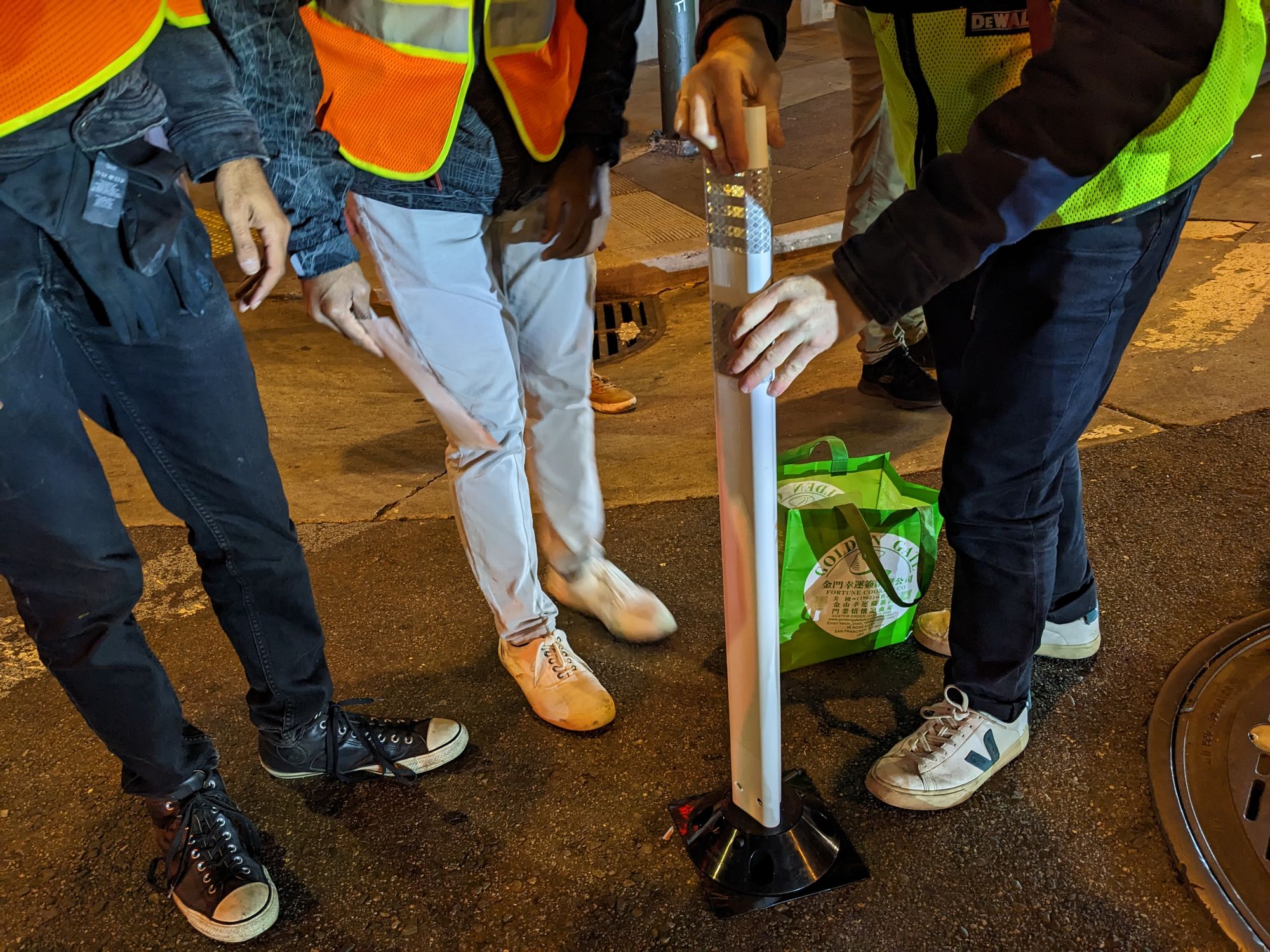 We're tired of the political cowardice that's kept Valencia Street in stasis. Community groups, businesses, and city gov all agree that Valencia needs serious attention. We need to stop prioritizing drivers and start building consensus on the details.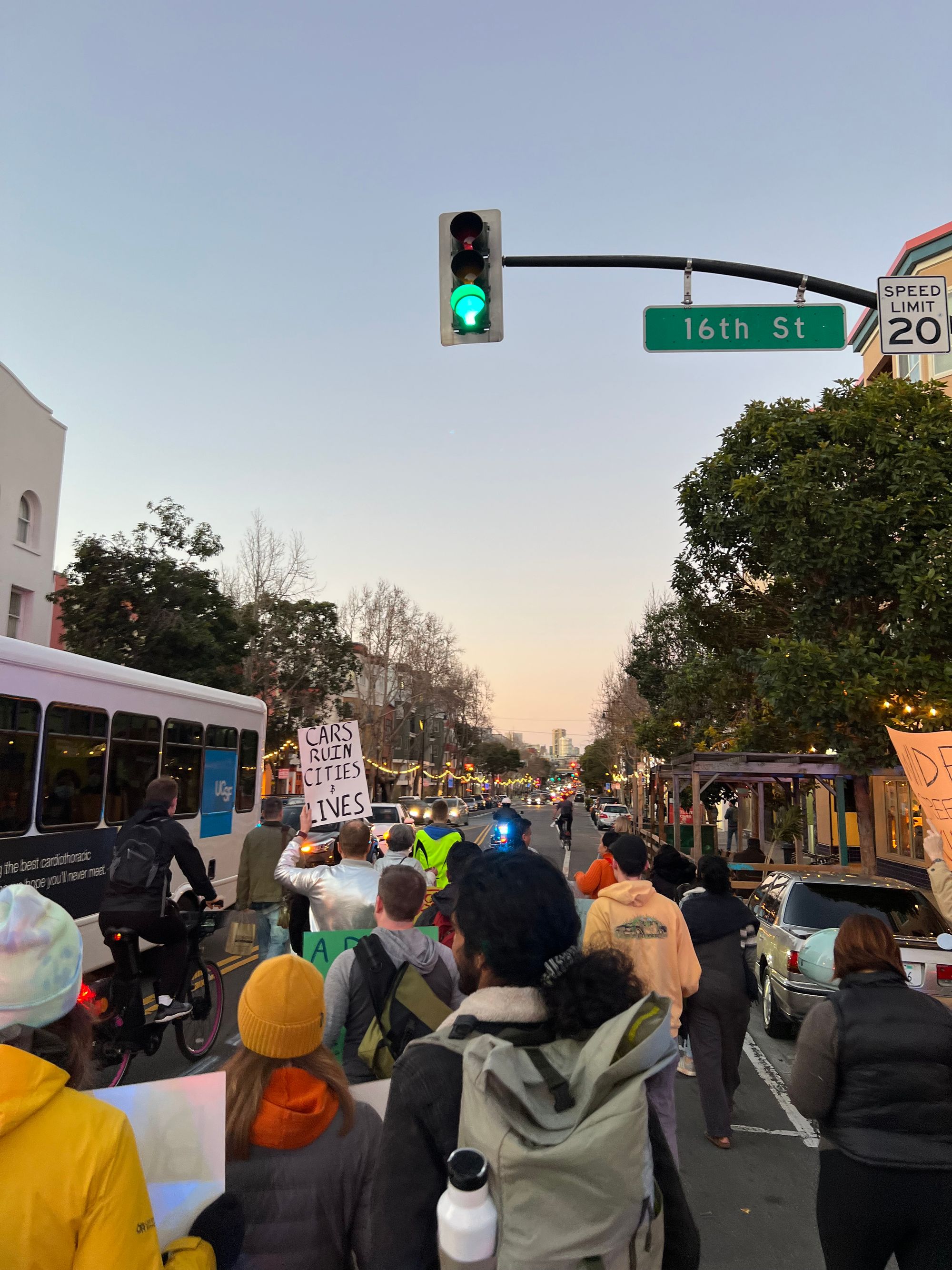 16th Street is also hella dangerous - 2 people have been killed on this street since Jan 10.
Bus lanes, bulbouts & other upcoming 16th Street improvements are a start, but without restrictions for thru traffic, our lives will continue to be in jeopardy.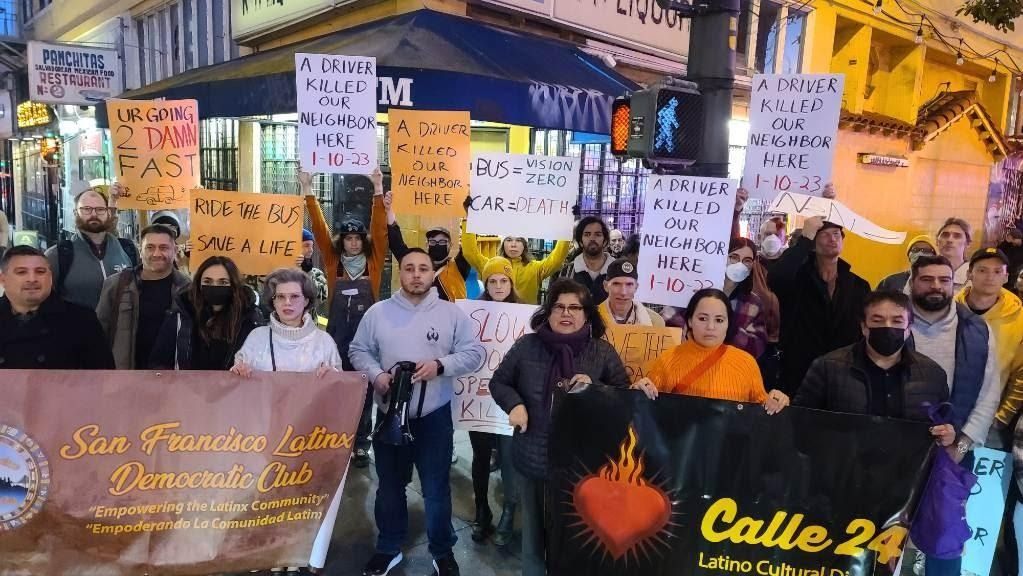 Coming together with neighbors and groups like Mission Destino, Calle 24, SF Latinx Democratic Club, American Indian Cultural District, and Chinatown Community Development Center was inspiring.
We need the city to commit to standard infra treatments after serious crashes. Safety improvements keep getting watered down - no more excuses