Polk
In 2018, the city and SFMTA completed its "Polk Streetscape Project," adding a southbound painted bike lane south of Union and a painted bike lane "protected" by plastic posts between McAllister and Pine. These bike lanes leave much of this critical north-south corridor out and, where they are not protected, frequently see cars crossing and driving in them.

In April we organized a People Protected Bike Lane to bring attention to this problem: we took bike lane protection into our own hands by becoming the barrier between cars and cyclists.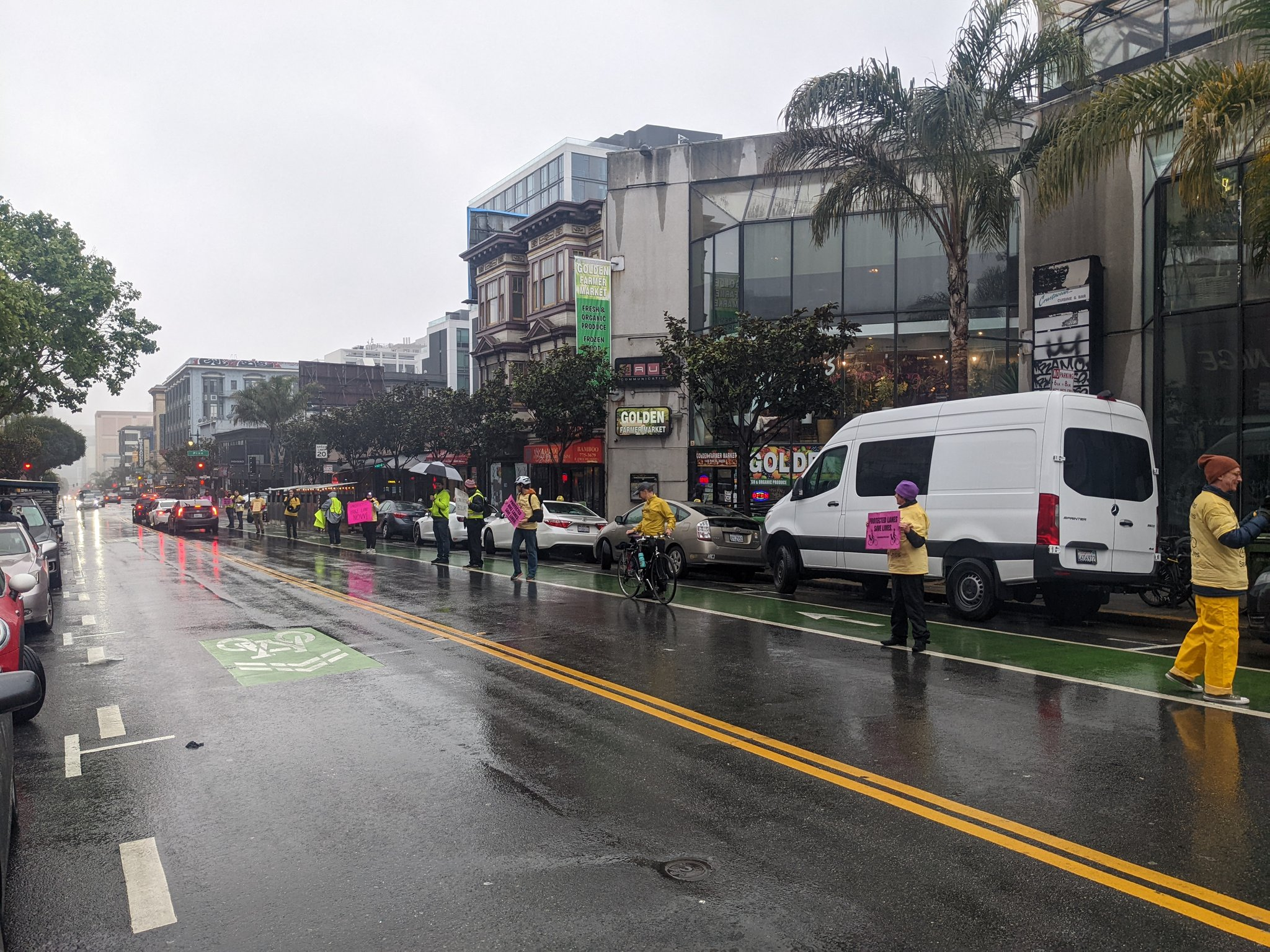 You can subscribe to our mailing list or follow us on either Twitter or Instagram to hear about upcoming protests on Polk and on other streets.